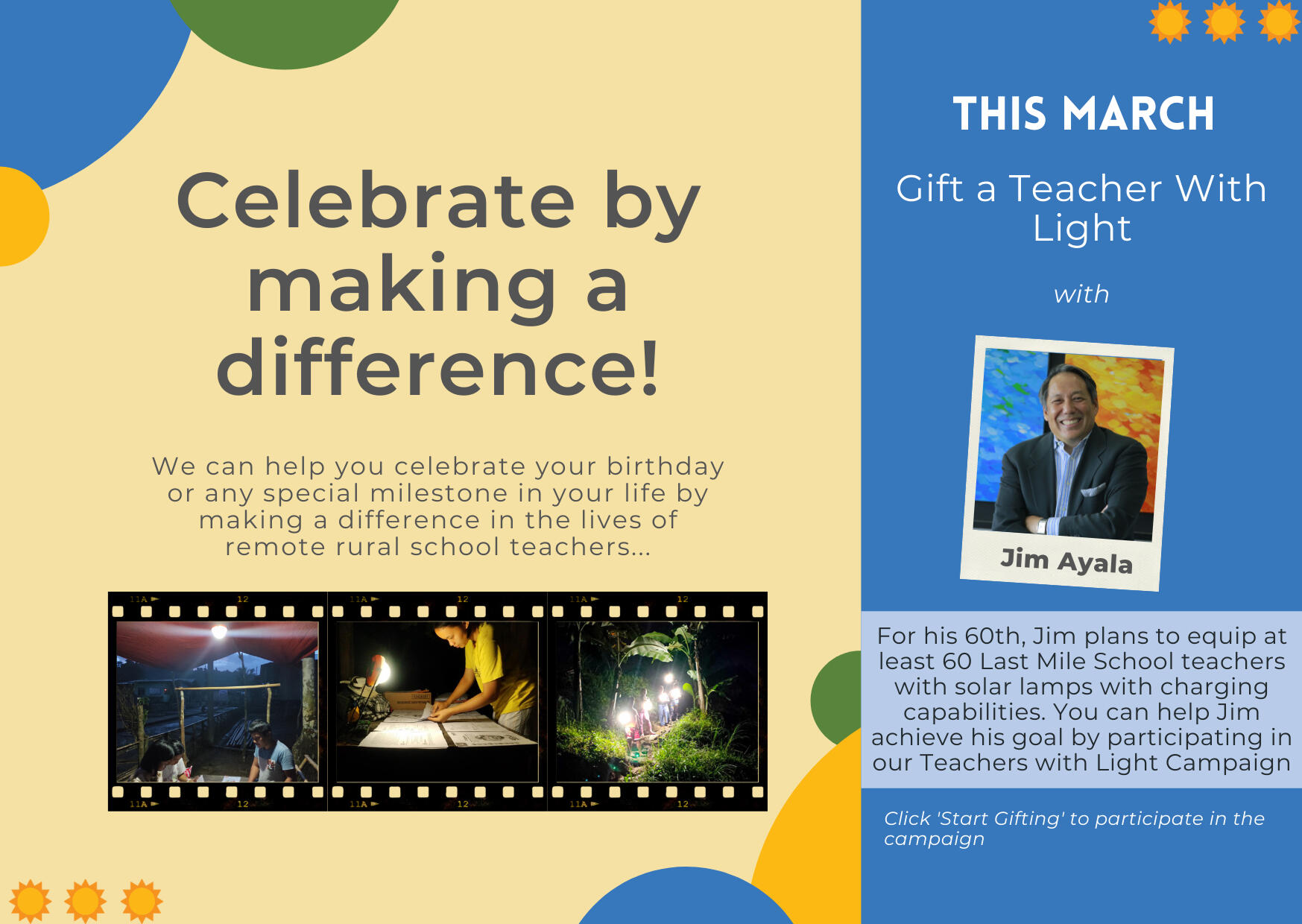 The pandemic heightened the situation of Last Mile School teachers who travel to far-flung areas for home visits to students and work at night using just candles and gas lamps.

Through our Teachers With Light program, we aim to provide portable solar lanterns to 1,000 teachers that will ensure no Filipino child is left behind as they deliver door-to-door education in areas limited by darkness.
---
Gift A Teacher With Light
We can help you celebrate your birthday or any special milestone in your life by making a difference in the lives of remote rural schools teachers.

Every ₱5,500 will gift a teacher with light.
You can start gifting for as low as ₱55 to give a teacher a week of light.
---
Gifting a light is simple.
1. select gift type & quantity
You can select a number
of teachers or schools.
2. choose a method of gifting
Choose your desired gifting method then upload the proof or receipt.
3. Greet the celebrant
This is optional. For every ₱5,500, you have the opportunity to add personalized greeting to the celebrant/s.
4. Gift a teacher with light
Of course, we send the gifts
to our dear teachers!
5. Wait for your presents
We provide you and the the celebrant/s updates on how your gifts have touched teachers' lives.
---
Gift A Teacher With Light FAQs
Celebrate With Light FAQs
Teachers With Light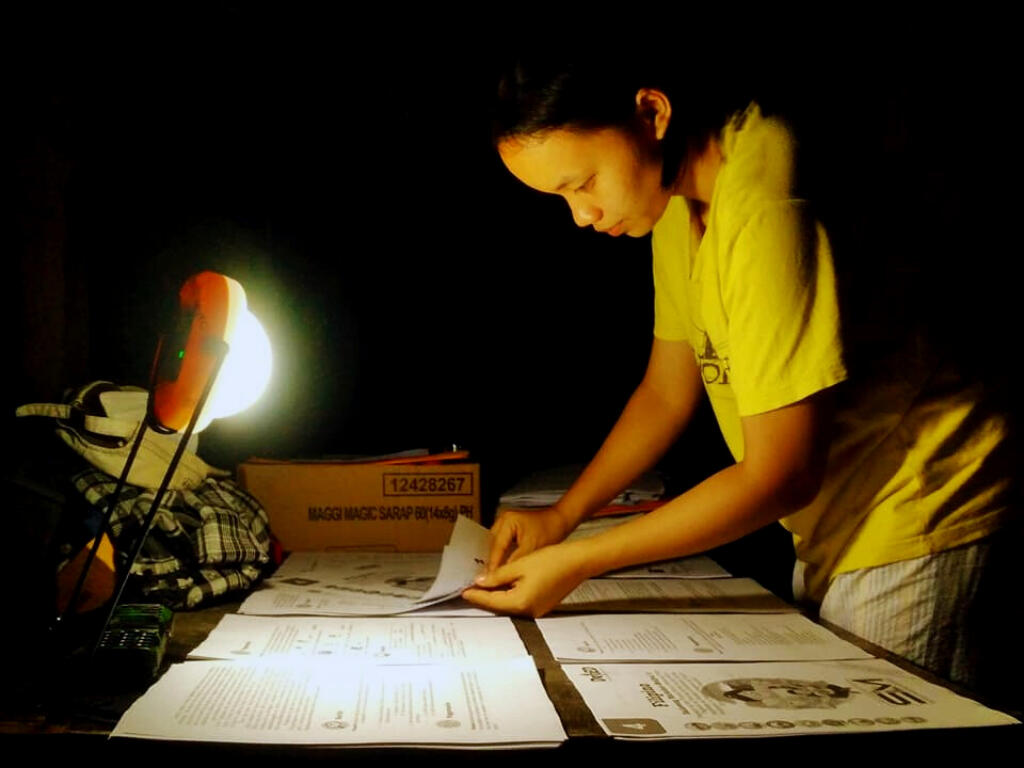 The program aims to bridge the increasing gap of accessing rural education by helping Last Mile Schools adapt to the evolving normal in delivery of Philippine education. By providing teachers with portable solar lanterns that have power-bank capability, we aim to address the challenges they face with increased mobility, and the increased need for night-time, one-on-one, tutorial, and/or learning sessions.

For sustainability:
Partner-teachers are to be trained on proper use and management of the solar lanterns;

The school shall provide for the maintenance and repair needs of the lanterns under their stewardship;

Relevant technical orientations and training sessions are to be provided to equip identified local, frontline technical support with necessary knowledge and skills; and

Partner-teachers go through a 1 school year solar custodianship, giving them a chance to showcase their commitment to education, as well as proper management and accountability related to the project.
Different stories shared by partner teachers about how solar lanterns benefit them in various ways.
Regular travel of one of the teachers in a remote isolated area while bringing the solar lantern given by the foundation.
---
Teachers With Light FAQs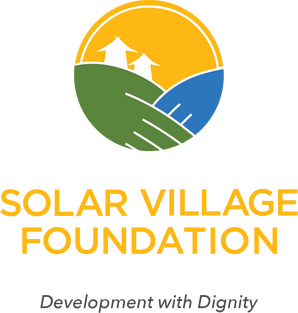 We envision a Philippines where even the most isolated communities are able to realize their dreams for progress and development.

Our mission is to empower rural, marginalized communities through access to sustainable solar energy solutions and long-term linkages with like-hearted and like-minded organizations.

Foundation for Rural Electrification for Economic Development (FREED) is currently transitioning into Solar Village Foundation. We've changed our look, but our heart and dedication to empowering isolated Filipino villages remain the same.